In Partnership with Friends of Burgess Park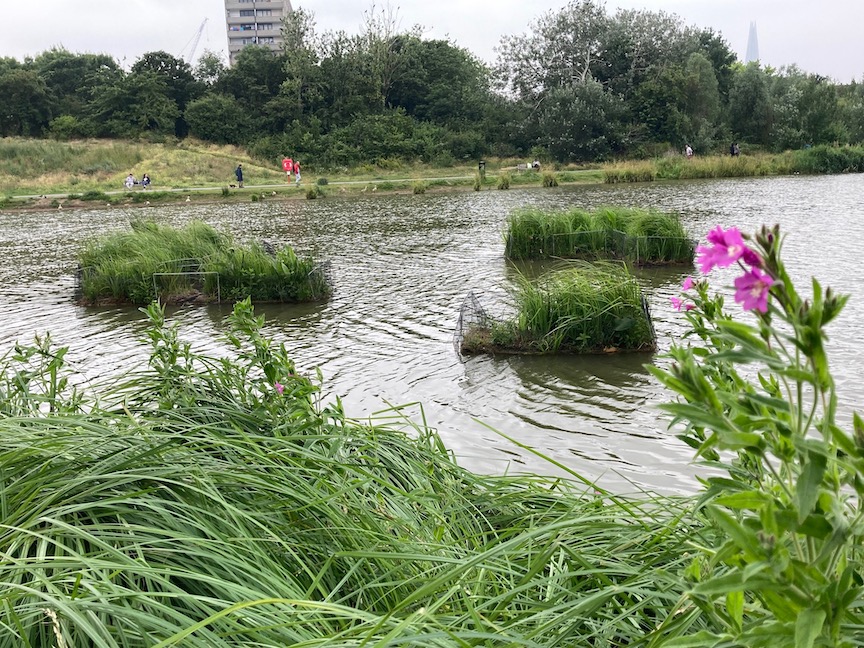 Project Aim
Project Duckling is the latest step in Burgess Lake's long journey toward ecological health. It aims to create additional habitat for water birds, encourage more successful nesting, and help to improve water quality in the lake. Friends of Burgess Park were able secure funding from Southwark's Cleaner Greener Safer fund and the Mayor of London in 2019-2020, and the project is now being executed.  FoBP and SNAV volunteers, and experienced contract workers from The Conservation Volunteers, assembled and launched 10 units of "Biohaven" floating islands. FoBP also installed informational signage, and invited children from Cobourg Primary School and First Place to attend the island launch and learn about the water birds.  Students wrote their wishes for the future, which are now securely attached to the islands! In the spring, volunteers will also be needed to work with TCV in order to stabilise and re-vegetate the lake bankside with additional soil and planting.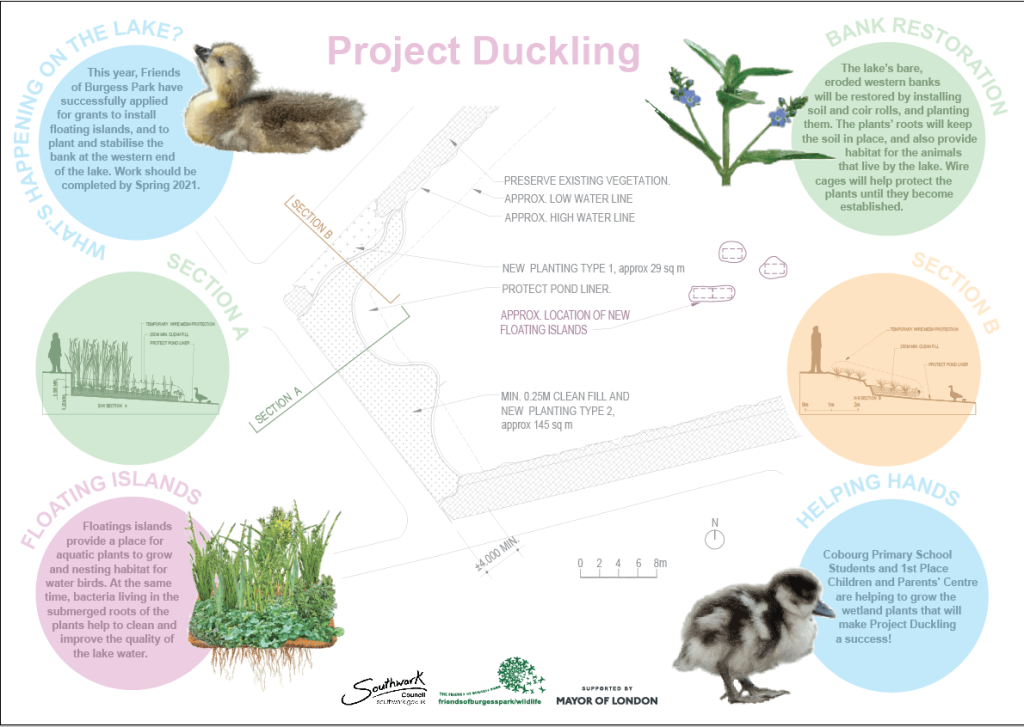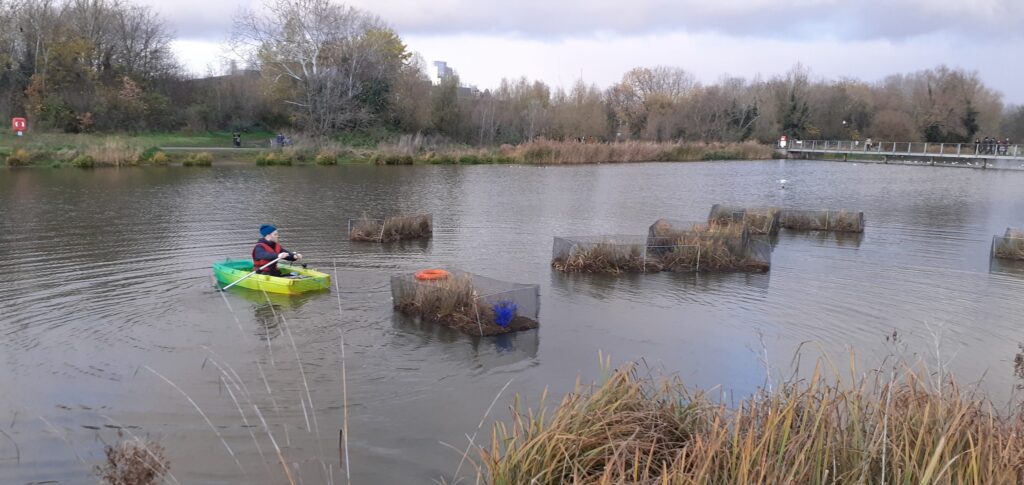 Timeline
December 2020
Installation of the six floating islands
March 2021
Installation of dog exclusion fencing at promontory to protect nesting habitat from disturbance.
Summer 2021
TCV removed wildfowl protection netting as island vegetation is now established; bank given additional soil, planted and seeded
Autumn 2021
Older, wooden island receives diagnostic attention and possible refurbishment.
Updates