You can take action to support nature and biodiversity in Southwark neighbourhoods and green spaces.
De-pave. Plant a wildlife hedge or wildflower patch. Organise a community gardening group, or adopt a local public green space. Stop mowing the lawn, or talk to your local maintenance team about reducing mowing. Walk, cycle, or take public transport instead of driving. You could even sell your car and join a carshare instead– convert your parking place to a garden! Even just picking up litter has powerful cumulative impact, sending the message that our green places are cared for and valuable.
See below for some ways that you can get started, and some of the projects SNAVers have been involved with. If you have a project or event you'd like volunteer help with, contact us at info@southwarknature.org.uk or join our google group and post an ask!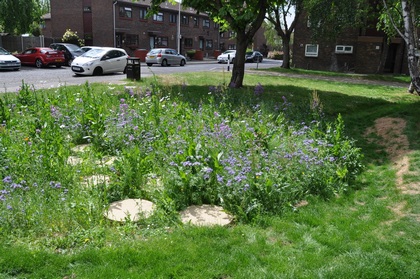 When talking to the owners and management company, it helps...
Read More
Before you just grab a shovel and start digging, there...
Read More
This proposal is for the area around the old Magistrates...
Read More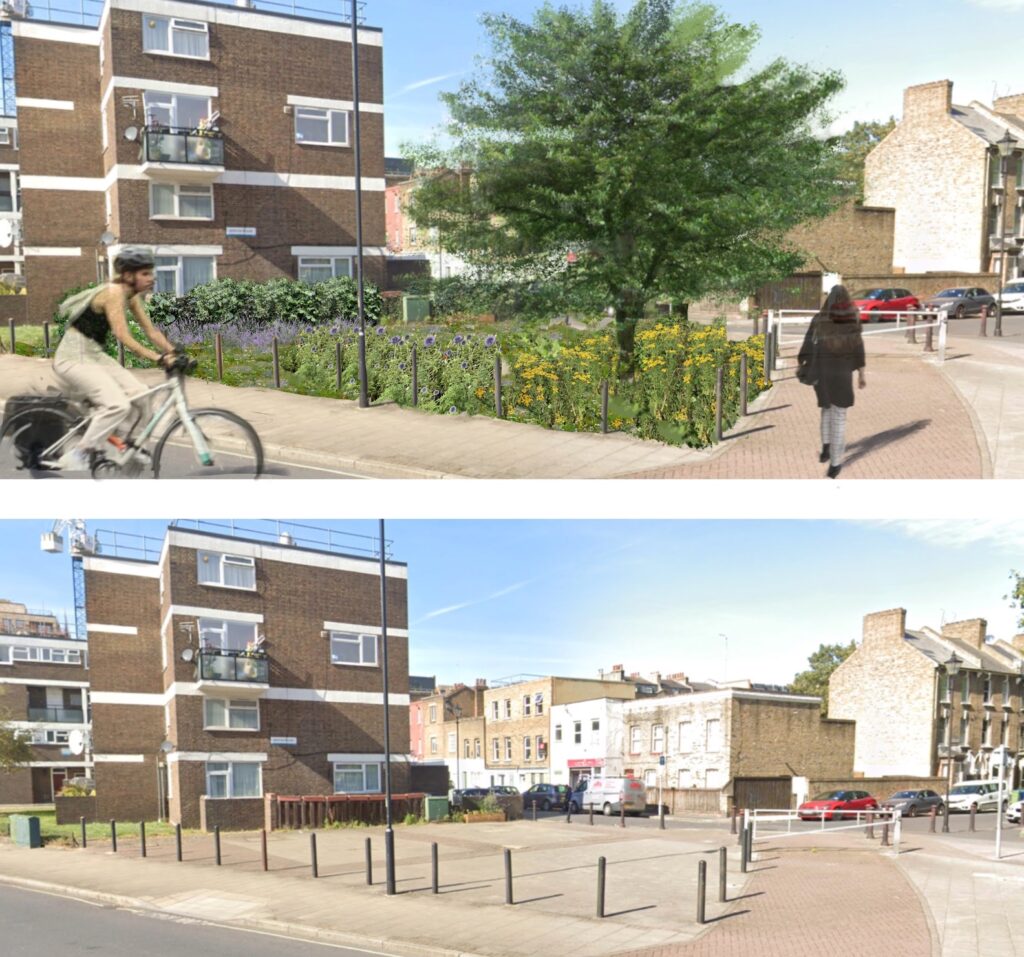 We are applying again this year to de-pave and plant...
Read More
Sophie from Southwark Council's Community Gardening team gifted SNAV/ECG with...
Read More
The over-paved block bounded by Hopewell, Picton, Elmington, and Brisbane...
Read More
At the beginning of September, SNAVers Susan, Anna, Jenny, Dave,...
Read More
Friends of Burgess Park are working with idVerde, Southwark Ecology...
Read More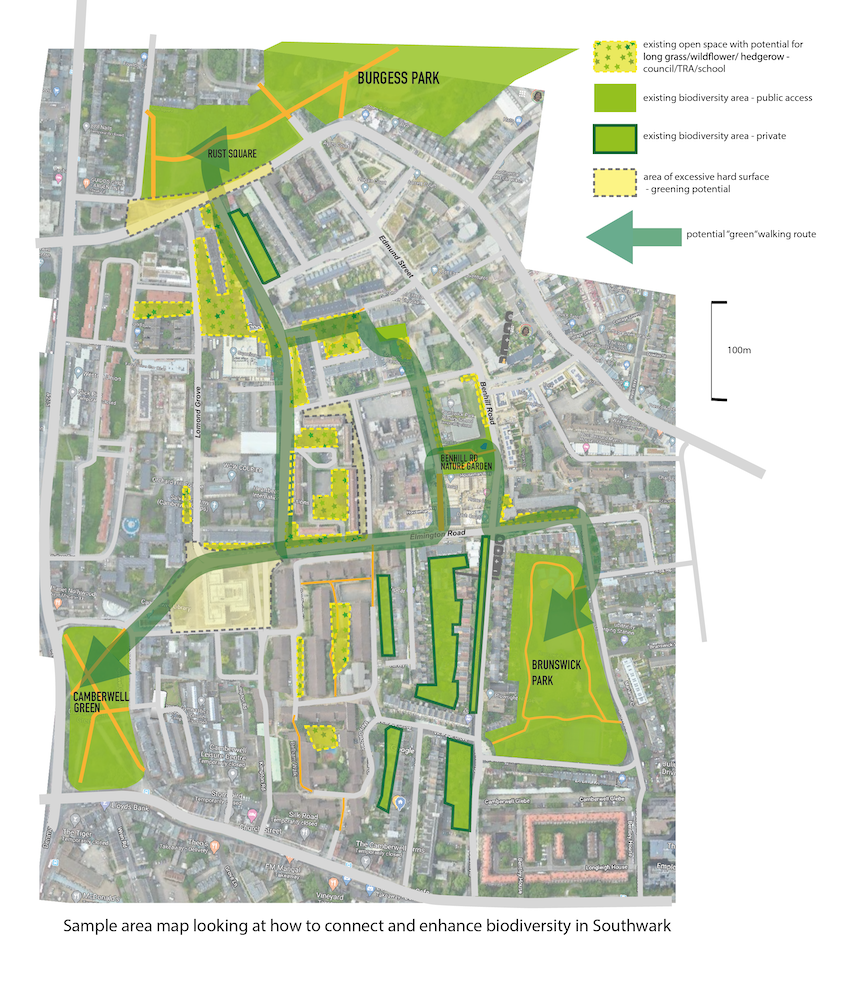 With Elmington Community Gardens Project Aim We aim to connect...
Read More