Developed with Elmington Community Gardens, Elmington TRA and residents
Planting on three sites Caspian St, Brisbane St and Picton St
More varied planting will encourage pollinators and provide cover for birds and other wildlife
The nature corridor links Burgess Park to Benhill Road Nature Garden, both sites of importance for nature
The Elmington nature corridor is part of the North Camberwell Wildlife Corridor
Planting – Residents worked with SNAV to finalise the designs and the landscape planting was led by Sterling Landscapes.
Maintenance – The Elmington Community Gardens are leading projects including allotments, food growing and composting. They will run community gardening sessions undertaking pruning, weeding, spreading mulch and picking fruit across these sites.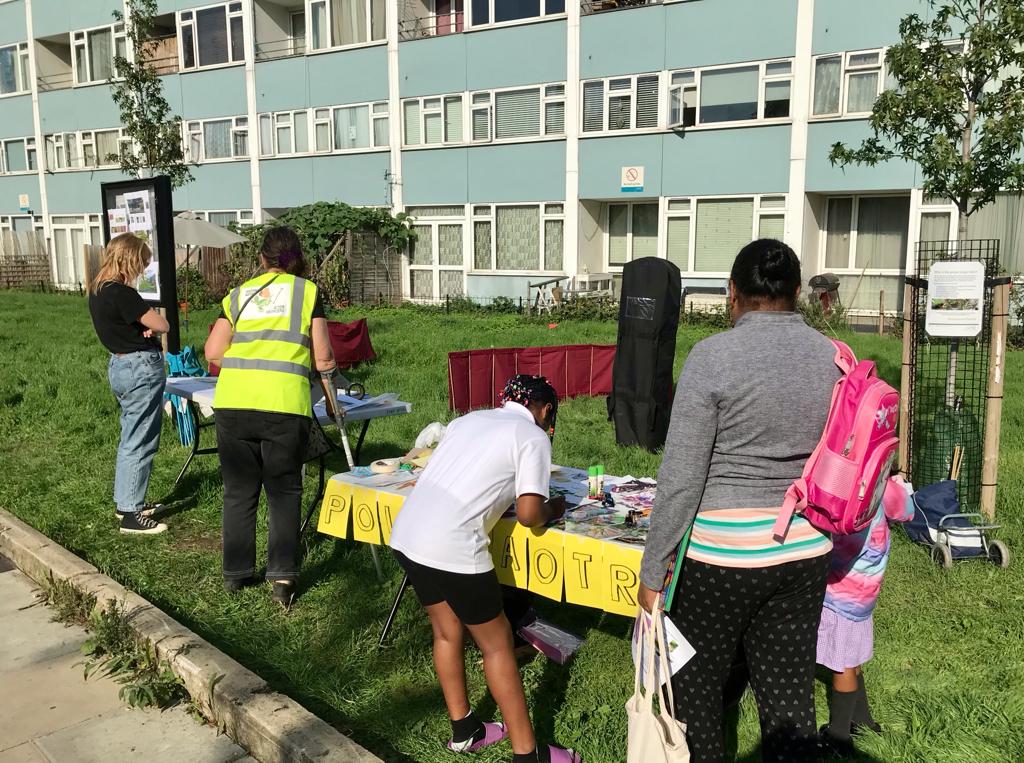 All the planting designs responded to feedback from residents about height of planting, concerns about insects and bees, seating, impact of air borne pollen on asthma, importance of a garden quality for the planting. Planting will increase biodiversity, enhancing nature supporting the Southwark Nature Action Plan.
The Elmington nature corridor is funded by ReWild London supported by the Mayor of London with Groundwork London. The funding also contributed to associated depaving and planting at Bridges House on Picton Street, and at Cunningham and Dekker Houses on Hopewell Street, undertaken by Southwark Council working with Anna Hwang Colligan, Landscape Architect.